I'm excited to share this bit of fun news today :)
Last September we went to Italy to produce an intimate and beautiful wedding on the hillsides of Tuscany. Last month this wedding was featured in the pages of the latest issue of Destination Weddings Magazine! Look how pretty the feature is!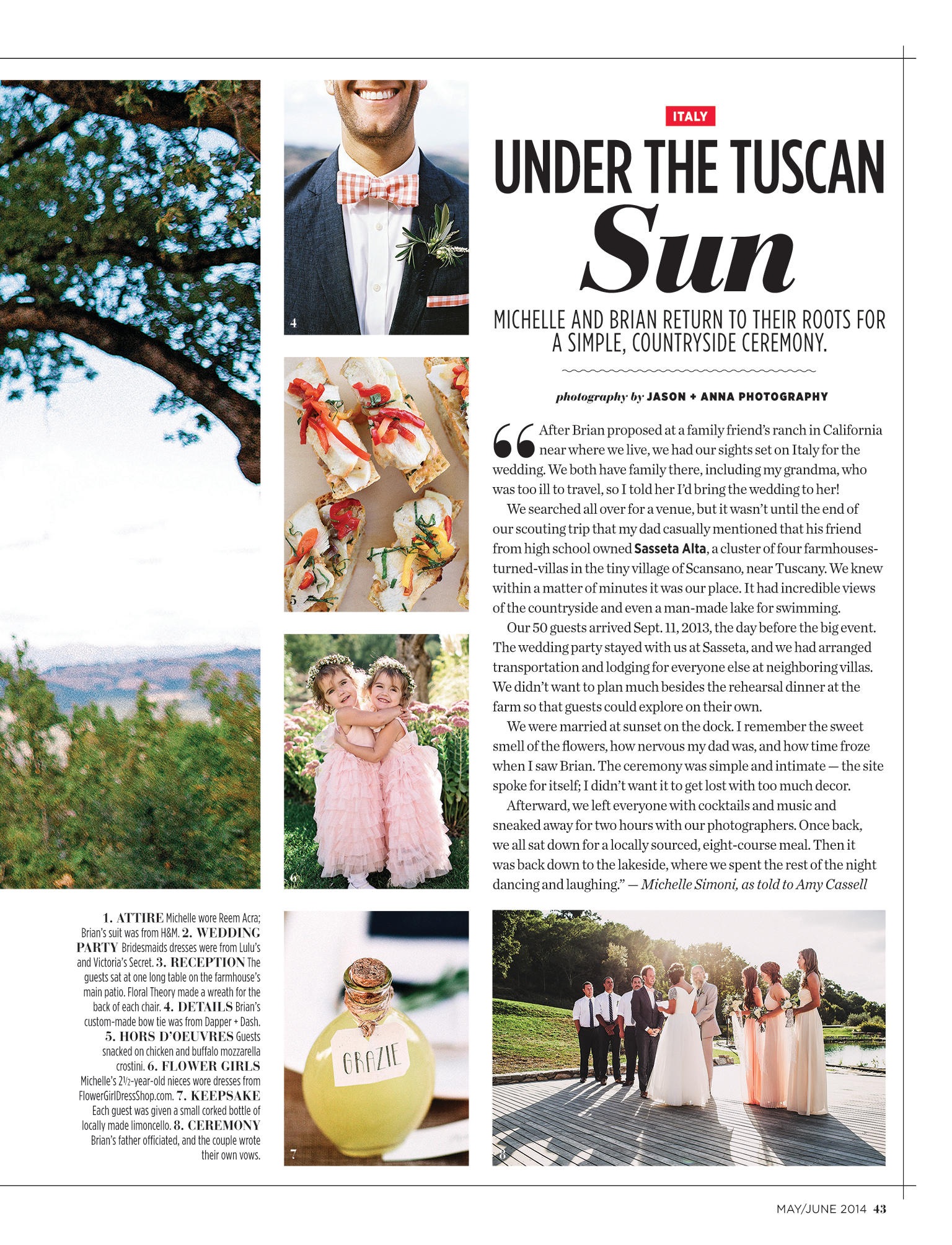 And I couldn't leave you without the beautiful video created by Bubblerock.