Our wedding is about 2 months away!  Yay!As the wedding is getting closer, the focus is mainly on all the little details. This past week we met with our amazing florist,
Jan Dekker
 for a trial.  She put together an example of our centerpieces.  It was so great to see what she put together! She really understood my "vision" for the flowers and although I had some minor changes and feedback, I was ecstatic and thought they looked beautiful!
I would highly recommend to any bride meeting your florist for a trial of the flower arrangements if you can. It totally put me at ease!
Here are some of the inspiration photos I used when first meeting with Jan to design the centerpieces and bouquets: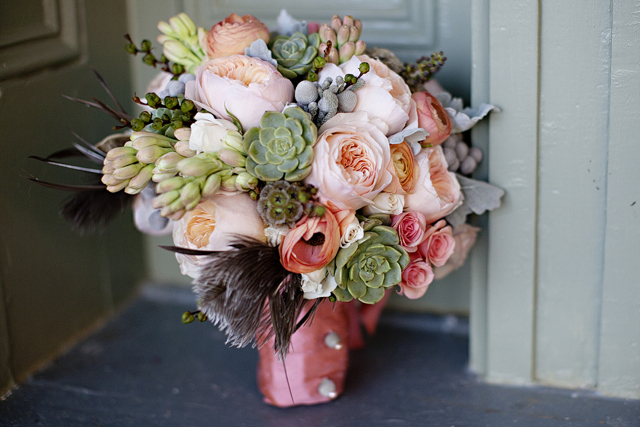 The overall look I want for the flowers is romantic but not over the top.  We also love the addition of the little succulents and artichokes! One thing I love about incorporating the succulents is that they are something that can be taken out of each centerpiece and planted. I don't have much of a green thumb but am hoping I can save a few for our home.
Next item on our detail to-do list is all the paper! Programs, place cards and miscellaneous signs. We fell in love with our vendor who did our invitations so we plan on going there in the next few weeks.
Until next week!
-Jess